a strong network of girls interested in math who can encourage each other to reach high and go far
Have a passion for math? ​

Join us in our annual free two week summer intensive open to girls living in Westminster and Garden Grove. The program, designed for incoming 9th-11th graders, will cover the four main topics found in competition math: algebra, geometry, combinatorics, and number sense. No previous experience in math is required! Just come ready to learn!
- from our founder: why we do what we do -
I have loved math for as I can remember - I like how it is an extension of knowledge, how it pushes me to think critically, and quite simply, how beautiful math can be. I got involved in competition math in my seventh grade year, and this was where I became acutely aware of the gap between boys and girls - at any given event, there would be eight, sometimes ten times more boys than there were girls. This made math very lonely, and sometimes, very scary.
​
​I am lucky enough to have a mother who loves math, and who pushed me to continue, but not everyone else does. Creating a more welcoming environment for girls in math has been one of my main pursuits over the past few years, and I am always looking for ways to continue doing this.
I attended math camp at Cornell last summer and it was an incredible learning experience. My teachers were fantastic and the curriculum was challenging – I think I improved immensely. But I also experienced – in a much more definitive and powerful way than at any other time in my life – the pressures, some subtle and others quite explicit, which push girls out of math.

I thought about this a lot during the camp, and after the camp. How can I contribute to fixing this problem? Earlier in the summer, I had attended a music camp with a more equal representation of boys and girls. It was a wonderfully supportive environment that allowed me to reach higher and take greater risk in my work; it made me want to continue to be part of the larger music community. I wanted to create the same type of environment for girls interested in math.
to our cheerleading team, our number one supporters: we cannot thank you enough
| | |
| --- | --- |
| Our two week summer intensive this year was made possible by the Dragon Kim Fellowship foundation, not only in their aid in funding our program, but also the guidance that the team has given over the past few months. We would like to extend our thank you's to Grace and Daniel Kim for making all this a reality and for kind support through all our rough spots, to Michael Fukuda for making sure we stayed updated and on track throughout the program, to our mentor Chad Gordon for poking holes and helping us weave together our plans more solidly, to Sam Song and Eddie Park for your engaging leadership weekend talks, to Hannah Kim for the photos, the cupcakes and the endless encouragement, to the DKF1 team that gave awesome advice when sharing their experiences, and lastly to the DKF2 family for all the fantastic feedback. You have brought us to where we are today. | |

​to inquire about
our program or process:
Powered by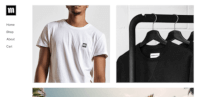 Create your own unique website with customizable templates.